This is your user page. Please edit this page to tell the community about yourself!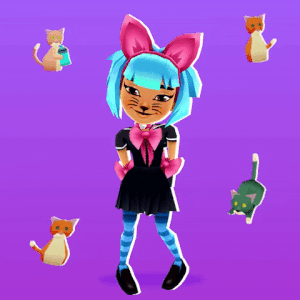 My favorite pages
Edit
Subway Surfers Disney
Harumi, Nick, Tony, and Coco
and others that I like
My Favorite Characters
Edit
Harumi
Tasha
Tricky
Mina
Coco
Nick
Tony
Jasmine
Amira
Jenny
Jia
Freya
Rex
Wayne
Dylan
Nina
Noon
Sofia
Salma
Hugo
Alba
Favorite Outfits
Edit
Harumi's Meow Outfit
Jenny's Party Outfit
Mina's Pop Outfit
Jia's Unicorn Outfit
Noon's Pink Outfit
Tasha's Cheer Outfit
Tricky's Heart Outfit
Nick's Neon Outfit
Tony's Folk Outfit
Rex's Win Outfit
Coco's Art Outfit
Jasmine's Ankh Outfit
Kim's Dive Outfit
Carmen's Shake Outfit
Amira's Jewel Outfit
Aina's Daisy Outfit
Buddy's Candy Outfit
Izzy's Aloha Outfit
Brody's Posh Outfit
Jake's Star Outfit
Nina's Cyberpunk Outfit
Ramona's Elegant Outfit
Wayne's Knight Outfit
Lauren's Tally Outfit
Zuri's City Outfit
Marco's Noble Outfit
Jolien's Florist Outfit
Freya's Viking Outfit
Mike's Howl Outfit
Dylan's Lifeguard Outfit
Community content is available under
CC-BY-SA
unless otherwise noted.